The growth of smartphones and other handheld devices has seen an equal increase in the popularity of earbuds. Considered to be a lightweight and compact alternative to consumer headphones, earbuds don't mess up your hairstyle or make it uncomfortable for you to wear glasses or earrings.
But despite offering a number of advantages, earbuds come with plenty of issues, too. Cable failure is a top reason for damaged buds, which happens when you put stress on their wire's plastic, rubber, and metal components. Plug or jack damage due to constant wire twisting is possible as well.
If you've experienced any problems with your old earbuds, replacing them with newer, sturdier ones will do you good. We've listed down some of the most durable earbuds on the market today, as well as the factors you should look for in an indestructible pair.
Durable Earbuds: What to Look For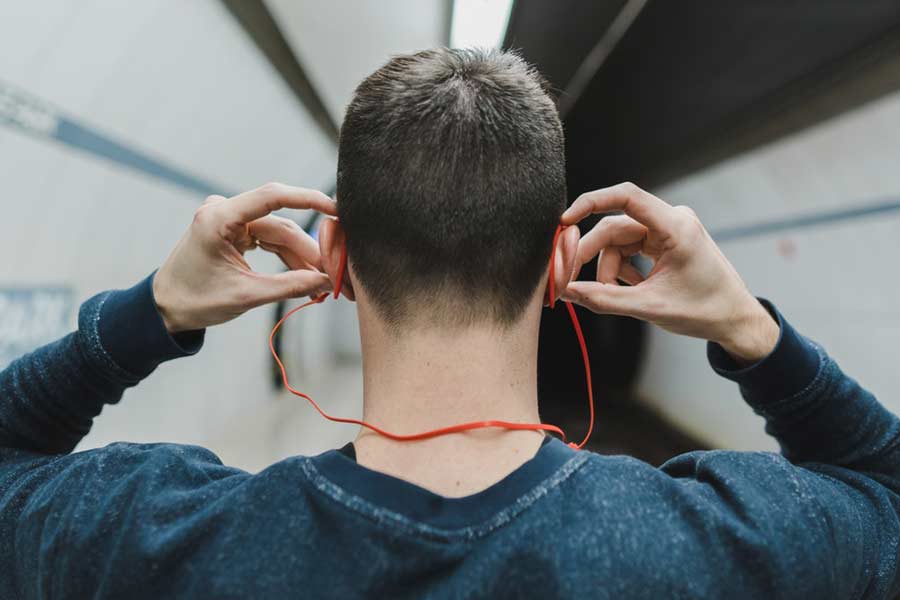 Material
Don't expect your earbuds to last if they're made out of low-quality material like flimsy plastic. Metal casings, such as aluminum, offer excellent protection. You can also opt for reinforced ceramic or plastic as these shield your earbuds well from damage. Also, make sure to consider the thickness of the rubber since these protect the wires.
Cables
No matter how durable earbuds are, the first thing that wears out is the cable. So check if it's coated with strong Kevlar or layers of rubber. For the cable itself, consider if it's detachable or replaceable.
Strain Reliefs
Many earbuds have weak spots on their connector or the overall design, which can be discovered after a few weeks of use. This is why the jack, housing connectors, and Y splitter require strong strain reliefs. Your earbuds are going to get tugged and pulled over time, which means you need these three points to be as strong as possible.
Waterproofing
Athletes and fitness enthusiasts love going about their routines while listening to music. If you're the type to use earbuds while doing physical activities, opt for a pair that has moisture-resistant features. This prevents sweat from damaging the earbuds. A waterproof feature also helps protect them in case it rains while you're out in the field.
Warranty
Customer service is important for every product. If you break your earbuds, you'd want access to the manufacturer's support center immediately and have them replaced, if possible. The standard is one year but it's a plus if you could find a pair that has an extended warranty. This means that the company is sure that their earbuds can stand the test of time.
The 7 Best Indestructible Earbuds
The robust plastic casing on the Shure SE215 is designed to endure constant use on stage, since they're made specifically for performing musicians. It's also equipped with moisture protection so that sweating under those bright lights won't be a problem. With its detachable memory wires and the durable L-shaped plug-in, replacing them if they get broken would be a cinch.
The Shure SE215 provides detailed sound and enhanced bass. It also has comfortable sleeves that can block ambient noise for up to 37 dB, along with its sound isolation technology. For professional musicians, the SE215 is a sure choice for monitoring.
Key Specifications
Driver: Single Dynamic MicroDriver
Cable & Material: Kevlar-Reinforced Detachable Cable
Sensitivity Level: 107 dB
Connector: Gold-Plated 3.5 mm Stereo Mini Plug
Weight: 1.05 oz / 30 g
The AudiOHM RNF claims to be the most durable earbuds that audiophiles can own, and it's not hard to see why. Its 3mm cable features reinforced, cutting-edge aramid fibers, while the drivers are made out of strong metal. GoGroove also incorporated a durable inner injection molding and a soft silicone outer layer into the AudiOHM RNF's Y-connector and 3.5mm plug, which keep them from breaking. And to top it all off, these headphones feature military-grade materials used in body armor — cementing their "most durable" title.
The AudiOHM RNF's 9mm stereo drivers are another feature that you'll love, especially if you're after headphones with excellent sound quality. These drivers deliver high-quality audio playback. The headphones also provide comfort and great noise isolation with soft silicone ear gels in three different sizes. They even come with a limited lifetime warranty for easy product replacement.
Key Specifications:
Driver: 9mm Stereo Drivers
Cable & Material: Aramid Fiber-Reinforced Cable
Sensitivity Level: 98+3dB
Connector: 3.5mm Audio Plug
Weight: 0.85 oz / 24.1 g
For gym buffs who like listening to music while exercising, the Bose SoundSport has everything that you'll need in a good pair of indestructible workout earbuds. These in-ear headphones can withstand your lifestyle's different needs, as they feature sweat and weather-resistant acoustic ports. A hydrophobic cloth is also present for moisture-proof protection.
The SoundSport delivers excellent sound quality as well, giving you clear highs and natural-sounding lows through its TriPort technology. And if you're worried that these sport headphones will fall off as you exercise, StayHear tips ensure a comfortable and steady fit for all-day use. This is because they match your ear shape. The SoundSport lets you switch between listening to your tunes and making calls on an Apple device with an inline mic and remote.
Key Specifications:
Driver: None
Cable & Material: 42" (107 cm) Cable
Sensitivity Level: Unknown
Connector: 3.5mm (⅛") Stereo Mini Plug
Weight: 0.63 oz / 18 g
The Westone ALPHA earbuds will suit audiophiles and music lovers alike, as it has a 6.5 mm micro-driver that features precision surface tuning. This driver gives you precise, sonic sound and expanded bass alongside increased fidelity. The ALPHA also offers superb noise isolation and an excellent fit through their silicone and comfort-foam ear tips, giving you improved in-ear performance.
Apart from delivering outstanding sound quality, these earbuds have a splash-proof and weather-resistant design with an IPX-3 rating. They even feature a reflective cable that's equipped with Westone's Adventure Warning and Control System (AWACS). This cable will help you see your surroundings better in low light and poor weather. It also makes the ALPHA suitable for on-the-go listening, thanks to a three-button control system and a microphone.
Key Specifications:
Driver: 6.5mm Dynamic Driver
Cable & Material: AWACS Reflective Cable
Sensitivity Level: 97dB
Connector: 3.5 mm Mini Phone
Weight: 0.445 oz / 12.7 g
Just like their predecessor, the E10C delivers remarkable sound. But what sets them apart from previous SoundMAGIC earphones is a three-button remote that enables easy device switches. This remote automatically switches between iOS and Android phones using a microchip. It also lets you control your device's volume, music playback, as well as take or end any calls.
The E10C makes listening exciting and fun through a combination of deep, resounding bass and superior detail. They also give you distinct vocals and brilliant trebles. And when it comes to durability, these earbuds are strong and can withstand daily rigors with a metal body. They even feature a twisted cable for tangle-free listening and ergonomic sound tubes that provide a comfortable fit.
Key Specifications:
Driver: 10mm Dynamic Neodymium Driver
Cable & Material: 3.5" (1.2 m) Twisted Cable
Sensitivity Level: 100dB
Connector: Gold-Plated 3.5mm Plug
Weight: 0.53 oz / 15 g
With these JVC earbuds, you get powerful bass, a sturdy construction, and excellent noise isolation all in one package. The HA-FX101 features Extreme Deep Bass Ports and 8.5mm neodymium drivers, giving you the best bass for your tunes. Rubber protectors are also present in these earphones, which make their body tough. This feature alone makes the HA-FX101 one of the best durable earbuds on the market today.
But the durability of these earbuds is just the tip of the iceberg. The HA-FX101 also provides comfort and isolates noise through an ergonomic in-ear design. You'll even get really loud and distinct audio with their 101dB sensitivity rating, and precisely reproduced sounds through a wide frequency response range.
Key Specifications:
Driver: 0.33" (8.5mm) Neodymium Drivers
Cable & Material: 3.94" (1.2m) Cable
Sensitivity Level: 101dB
Connector: 3.5mm Stereo Mini Phone
Weight: 0.14 oz / 3.96 g
Source: adorama.com
(Visited 21 times, 1 visits today)